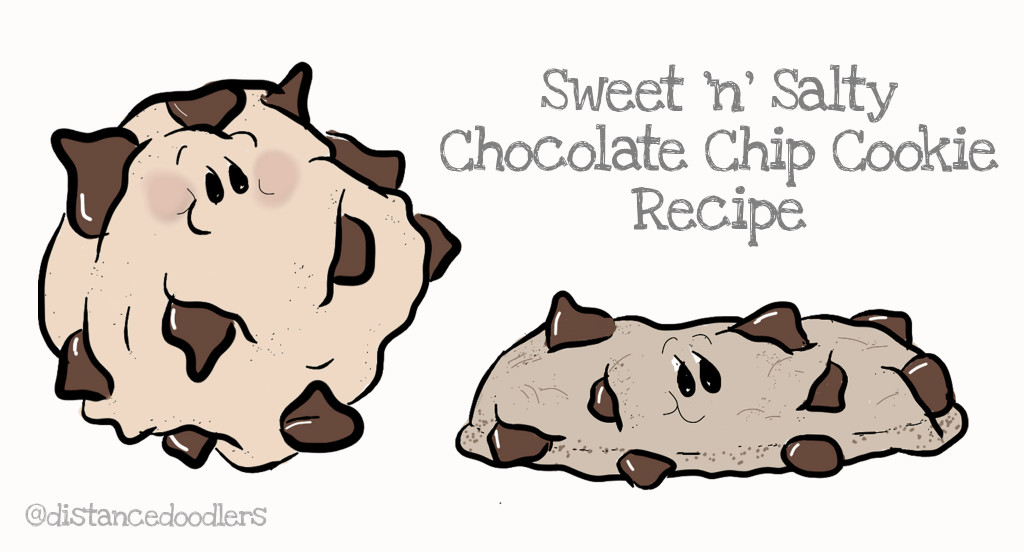 In line with our Valentine theme, here's a little something for girls (or boys!) out there who are interested in giving out something homemade. 🙂 The following recipe is a tweaked version of the one shared and demonstrated by Filipina actress Julia Montes on TV show Kris TV last week. I skipped the regular-sized chocolate kisses as suggested and replaced them with milk chocolate candies (plain M&M's!) instead.
Here's the complete recipe:
INGREDIENTS
227g unsalted butter (room temperature)
240g cream cheese (room temperature)
113g granulated sugar
100g brown sugar
240g flour
10ml vanilla extract
4g baking powder
3g baking soda
7g salt
263g chocolate chips (I just made an estimate and didn't strictly follow this!)
PROCEDURE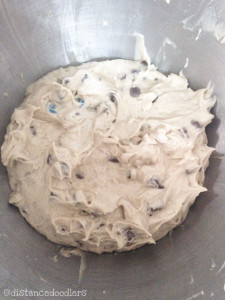 Preheat the oven at 190°C or 374° F.
In a bowl, combine and beat the butter and cream cheese.
Add in the vanilla extract and sugars gradually.
In a separate bowl, mix all the dry ingredients together and stir them into the mixture.
Add in the chocolate chips (and milk chocolate candies if you want!).
Once mixed thoroughly as seen in the photo above, form balls of dough using an ice cream scoop and place them on a greased cookie sheet around 2 inches apart.
Optional (as suggested in the original recipe): Place a Hershey's chocolate kiss on top of each cookie dough ball.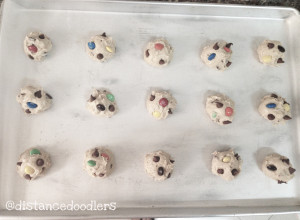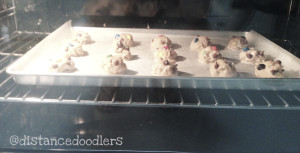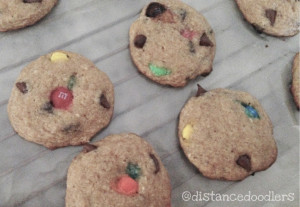 YIELD: 24 to 30 cookies
Happy baking!!! ♥
Kate. 😉